With more and more people beginning the process of homebuying by viewing online listings, it's essential that sellers who partner with
The Menard Group
put in the time, effort, and small investment to produce a top-notch listing. The key to a sharp-looking listing that attracts a lot of eyeballs is to have numerous images of every room taken by a professional photographer.
There are several important steps to make your listing for Mountain Lakes, NJ, homes for sale stand out. The first is to hire a professional photographer who will take high-quality images that show off every room and feature of your luxury home in this affluent community outside of New York City.
Don't settle for any photographer, and certainly don't try to skimp by taking photos with your iPhone. Hire a professional specializing in photography for online listings who knows precisely the images that help sell homes. Working with The Menard Group, you'll have the benefit of a complimentary professional photographer who knows all the tricks of the trade to make your listing stand out. It can cost up to $600 to hire a professional to take your listing photos, but The Menard Group will handle that expense for you!
A well-produced listing can lead to your home selling for thousands of dollars more than the listing price and in fewer days than the local average. That can be a big deal, especially if you want to use the profits from the sale of your current home to buy a bigger house in the area.
The other important step in this process is to get every room in your home ready for professional photographers to take over with their amazing skill set. Their time is valuable, so it's essential to have the entire house cleaned, decluttered, and staged so that when the photographer arrives, they can focus on their job and not be hastily rearranging things. To make this easier, The Menard Group offers a complimentary pre-staging consultation service to guide sellers toward design decisions and to help them stage the home room by room.
Remove personal touches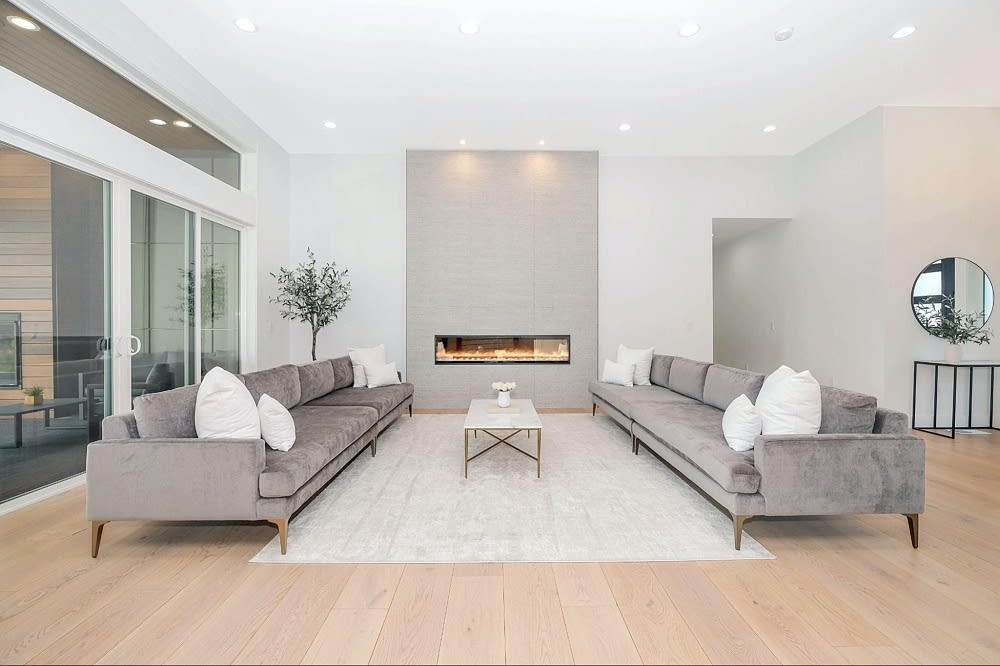 There is nothing more distracting to buyers than reminders of the seller's family. Your home needs to be like a blank canvas when the photographer arrives. That will allow online viewers to begin visualizing their family living there. Remove all family photos, whether they are hanging on the living room wall, in hallways, or displayed on the dresser in your bedroom. Likewise, remove any of your kids' artwork displayed on the refrigerator and any other personal items that can distract buyers.
Stage the furniture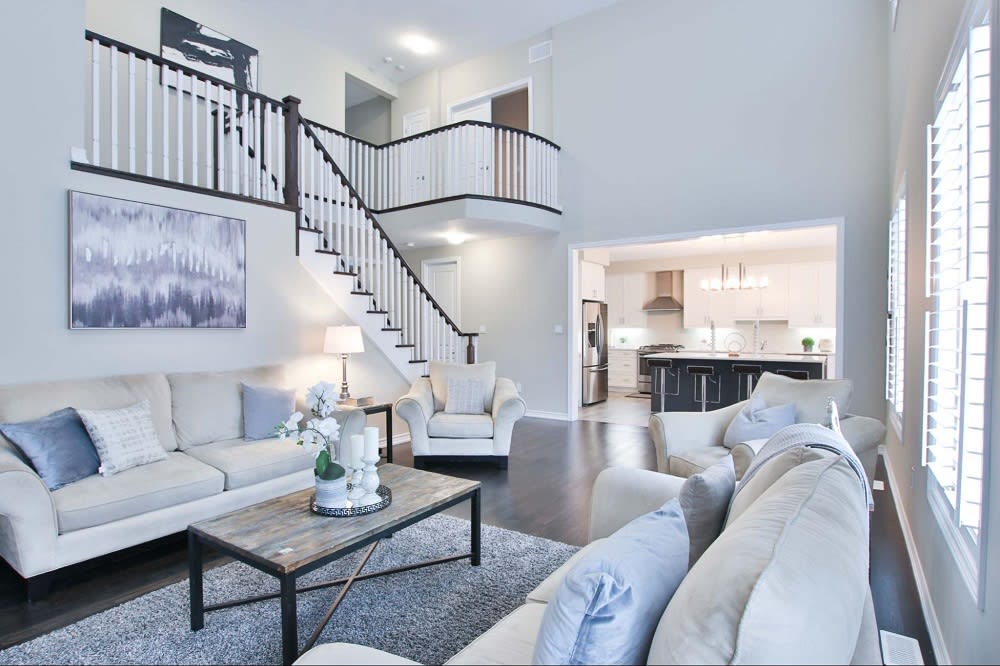 The living room is often the first room buyers head to — either while viewing an online listing or when coming for a private showing — so it needs to look sharp and uncluttered for the photographer to get the best shots. Remove any unnecessary furniture and pull the remaining pieces away from the walls. If there's a focal point that will look great in home staging photos, such as a fireplace or a great view from your picture window, arrange the furniture around it. Replace personal photos and artwork with neutral wall hangings and even a mirror, which will help make your room look larger. If you need to rent furniture or decor to perk up your home, your real estate agent will steer you in the right direction.
Straighten the bedrooms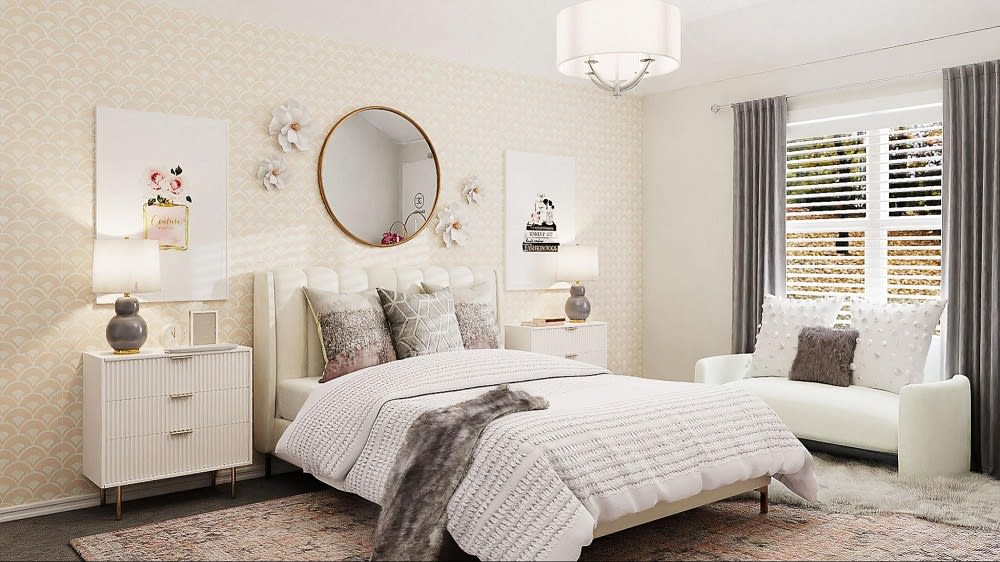 When prepping your home for real estate photography services, the rule of thumb for bedrooms is to try to make them look like a hotel room. That means removing all clutter from your dressers, making the beds in your most attractive linens and bedspreads, and using new, fluffy pillows. Make the room look symmetrical by having a nightstand on each side of the bed with matching lamps. A neutral wall hanging and a mirror will round out the look. Make sure you do this in the kids' bedrooms, as well.
Don't forget the little things like putting shoes, jackets, and other clothing items in the closets where they won't be seen in photos. Leaving items in view gives off a vibe of sloppiness or makes buyers wonder if the closets are too small or if there's not enough storage space. Detail-oriented buyers want to know exactly how much storage space the home has.
Clean and straighten the kitchen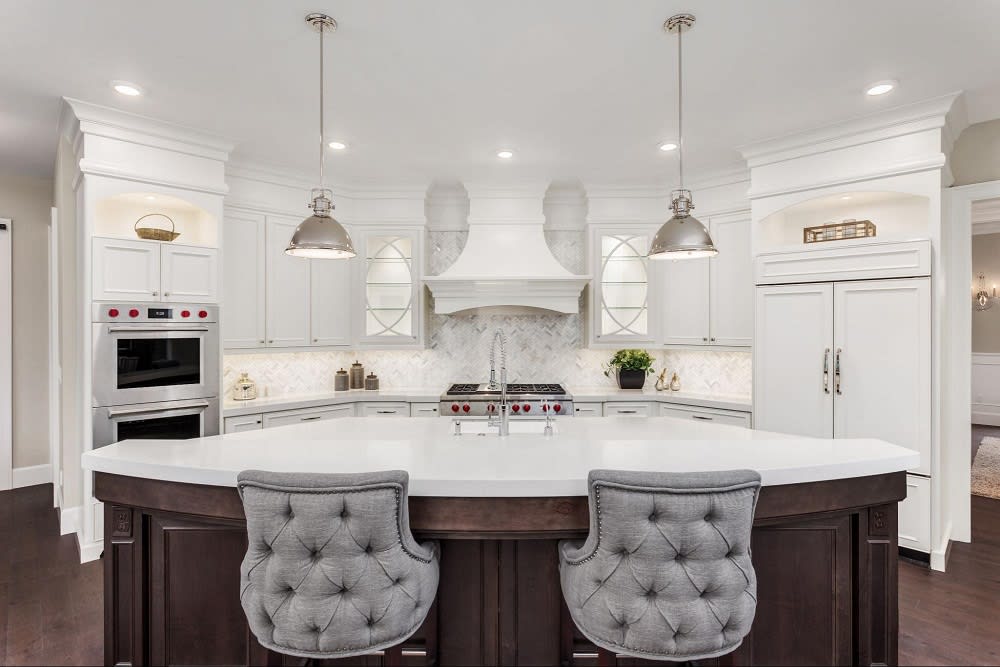 Besides the living room, the other important room that buyers will head straight to is the kitchen. Buyers will pore over a kitchen during a private showing and will study pictures of kitchens in online listings. Clear off all the counters so they don't look cluttered, although you can leave perhaps one small countertop appliance and a decorative item to make the room look stylish. Put everything else away. Clean all surfaces, including the counters and island, as well as all appliances and the sink and backsplash.
Clean the bathroom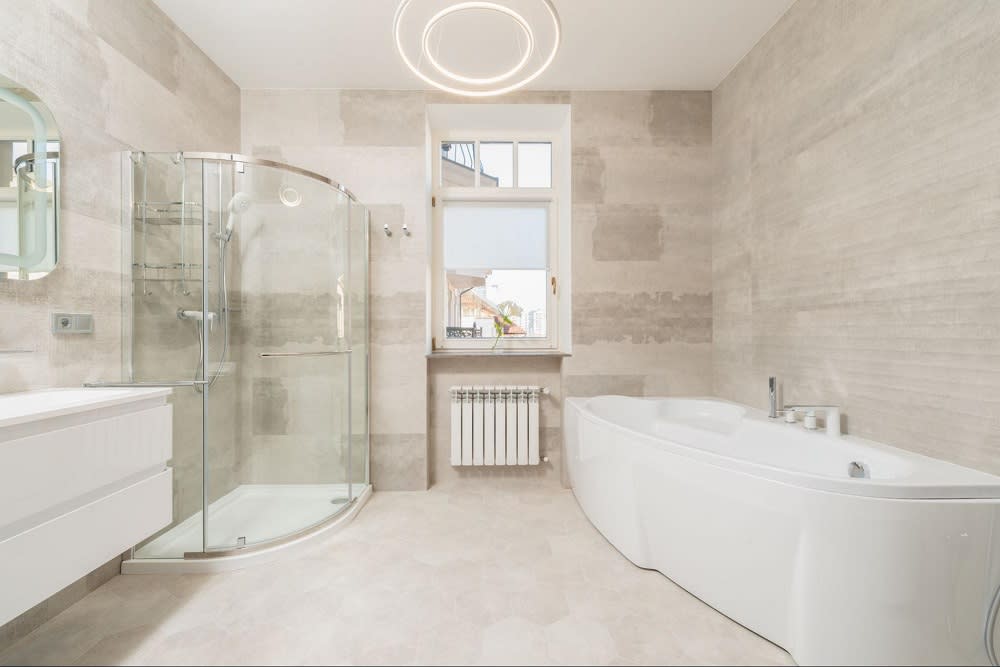 Do the same thing in the bathrooms, where counters should be cleared of all items so the room doesn't look crowded and small. Clean the sink, countertops, mirror, toilet, shower doors, and tub. Put some fresh, decorative towels in the racks and nicely display them on the counter.
Final touches
Finally, wash the inside and outside of all windows in your home. This lets in more light and removes dirt and streaks that can show up in high-quality photos. Steam clean the carpets and mop and polish the hardwood floors until they shine. Sweep away any cobwebs in the corners of rooms and fix any dings or dents in walls that might turn up in the photos. Turn on all the lights and replace any burned-out light bulbs.
Remove pet items
Just because you love your pet doesn't mean buyers will. Remove all signs of pets, including dog beds, your cat's litter box, and pet chew toys, before the photographer arrives.
Curb appeal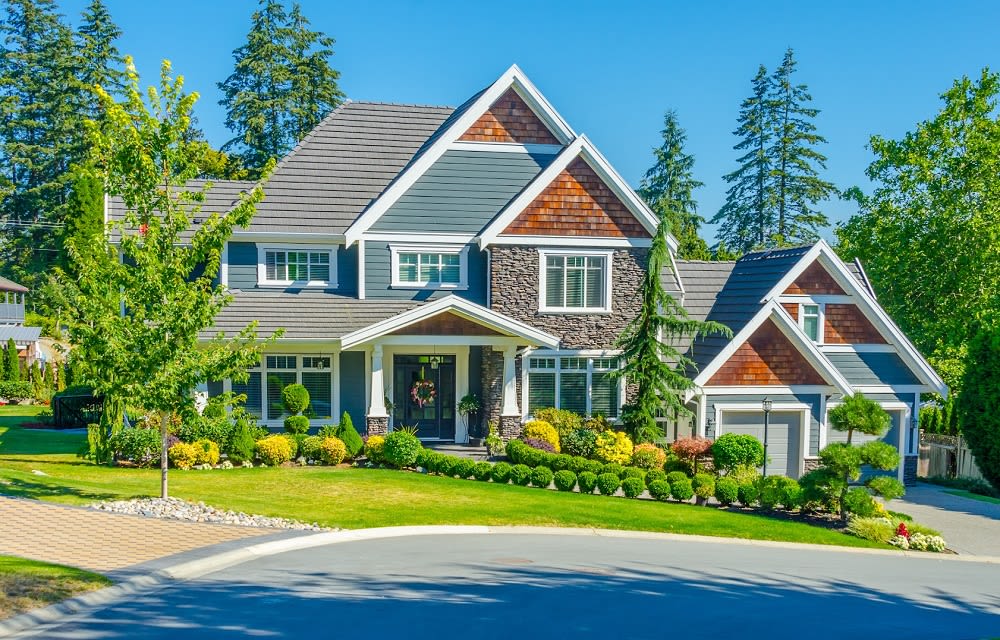 Mow the lawn, trim bushes and shrubs, and remove personal items, decorations, and outdoor furniture from the front and back yards so the photographer can take attractive photos of the exterior of your home. Your photographer might even take some drone shots to give the overall perspective of your home and lot.
Work with a great agent
These are the main steps to getting your home ready for professional photographers. Once you've decided to list Mountain Lakes, NJ, homes for sale, sign on with
The Menard Group
for the best client services in the market, including complimentary professional photography and pre-staging consultation. Led by Mary Menard and her more than two decades of real estate experience, the team is passionate and hard-working, driven to help you achieve your home selling dreams.
Reach out today
to start the process.