The thought of renovating a home is exciting. It allows you to put your personal touches on your home and improve the space where you live day in and day out. There's also a good chance that your home renovations will increase your home's value and make you more money one day when you choose to sell. This doesn't mean that every home renovation is a good idea. There are a few questions you should ask yourself before you commit to your next home remodeling project.
1. What will the weather be like?
The weather forecast matters for a few reasons when it comes to Boonton homes. It's especially important if you're going to be working outside, but it matters regardless of where the work will be happening. If you're doing a project inside and working with a contractor, think about how many times each day you'll have workers coming in and out of your house. Your door will be opened several times throughout the day, and you may use a lot more energy heating or cooling your home in the process. Factor these thoughts into your decision when you're planning out when the remodel will happen. If you want to cook meals in your remodeled kitchen during the holidays, perhaps August or September is the latest you should start thinking about a full kitchen remodel.
2. How much time will it take?
Between the time your home renovation starts and the time when it is finished, your home will be in a state of transition. Certain rooms and spaces may not be usable in the meantime. It's also important to remember that the process starts far before any physical work takes place. You'll need to secure the proper permits, schedule inspections, and work together with your contractor to create the plans for the work that you want to be done. Depending on how busy the city office is at the time when you apply for your permit, you may have to wait several weeks to receive the documentation that you request. It's wise to start early whenever you're thinking about doing any work for your home. Regardless of when you start, maintain an attitude of patience and a sense of flexibility throughout the entire process. If you rush yourself or your contractors to meet an unnecessary deadline, the quality of the work itself may suffer as a result.
3. How long will I have to wait to get my materials?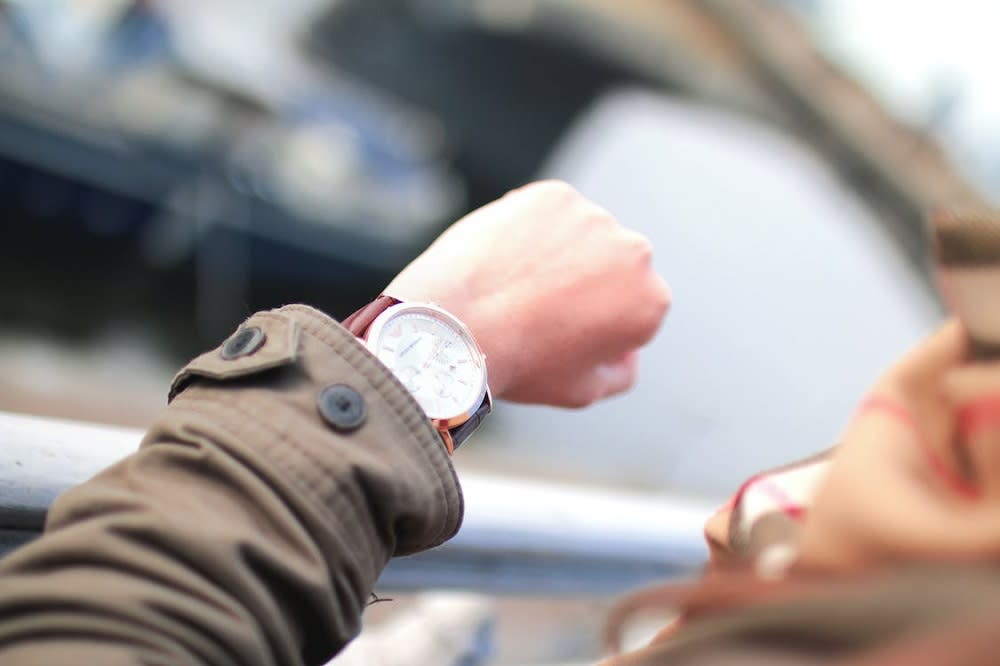 Lately, some building materials have been harder to come by. Labor shortages and supply delays have extended the timeline for many remodeling projects. This is especially common if you're ordering special materials from outside your city or state. You'll have to decide how important specific materials are and if you're willing to wait for the project to be completed until they can arrive. Remember that no remodeling project is perfect, and you always have additional options when it comes to choosing flooring, tiles, cabinets, and appliances.
4. Where can the materials be stored?
If your project is going to take longer than a few days, you'll need a place to store the materials as the work is going on. In most homes, the best place for storage is the garage. If you usually park your car inside the garage, or if that's your primary workspace or you don't have one, you'll need to make plans for the time when your garage will be otherwise occupied.
5. Can you continue to stay at the home?
You can probably already tell that your home will be in a state of disarray while the remodel is happening. You may have to consider if you'll be able to stay at the home at all while the work is being done. Depending on the scale of your renovation, you may want to see if you can get a hotel for a few nights, or you might even consider a short-term rental. The extra cost is inconvenient, but some families find it's worth it to stay elsewhere so that their routine can remain as consistent as possible.
6. How does the HOA feel?
You may have the perfect home renovation project in mind, but the HOA could have other ideas. Each HOA varies in terms of its rules, regulations, and what additions it will and will not allow. Communicate with your local HOA throughout the entire process to ensure that you'll be able to do all of the things that you want to do.
7. What will this do to your ROI?
Not all home renovation projects are created equally in terms of ROI. Some projects like kitchen and bathroom renovations
tend to have the greatest return
on the upfront cost that you'll put forward. You can expect to make back most (if not all) of the money you'll spend to complete these projects. On the other hand, enclosing a covered porch or adding in a swimming pool may be good projects to take on if you plan to enjoy the new amenities yourself, but don't expect these additions to pay for themselves when it comes time to sell your home. Another great project for ROI is anything that makes your home more energy efficient. Consider replacing your garage doors, installing new windows, or improving your attic's insulation. Not only will these projects add to your home's value, but they will also save you money on energy costs by better insulating your home.
Mary Menard and
The Menard Group
specialize in luxury Boonton, Boonton Township, and Mountain lakes homes. They use their many years of experience and wealth of knowledge about the current state of the local market to educate their clients and help them make wise decisions. They will work tirelessly to ensure that you are represented well throughout the process of buying or selling your home. Reach out to The Menard Group when you need help buying or selling a Mountain Lakes, Boonton, and Boonton Township home. If you have specific renovation questions you can always reach out to Tom Menard of Menard Construction at 973-879-6245 or
[email protected]
. He would be happy to answer any questions you have or reach out to us at The Menard Group for more information.