Keep in mind that while not all homeowners choose to stage their home before selling — especially in lower price ranges — it's a great way to enhance the features of your home and show off its best qualities. In luxury Mountain Lakes real estate, home staging is a necessity.
It's a great way to get it ready to successfully sell on the Mountain Lakes real estate market. Preparing your property in a welcoming way with a fluent, cohesive design can showcase your home's best assets and impress all your potential buyers.
You can attempt to stage your home on your own, or you can work with a professional designer or home staging service to get your home prepped for sale. There are a few staging techniques you can use to sell your home faster and get you the highest price. Let's take a look.
Everything you need to know about home staging
What is staging?
Staging a home is a form of visual merchandising. It's designed to draw a viewer through a house, highlighting all the best features and qualities of the space to make it seem appealing, beautiful, and worth buying. The objective of staging a home is to flatter the property without being too gaudy or showy. It's meant to enhance the interior space without distracting from the good qualities and features.
Keep in mind staging a home is different from decorating a home. While decorating is more about personal style choices, staging must appeal to a vast pool of buyers to help garner multiple good offers. The purpose of staging is to help buyers picture themselves living in the space without getting distracted by unappealing or overly personalized decor choices.
Why is staging important?
When you're dealing with a significant financial transaction, it only makes sense that you want to do it right. Settling for a low price or waiting while your home sits on the market for weeks or months can be frustrating and expensive. Home staging is important because it helps make the most of your financial transaction, helping you achieve more success in less time.
Staging can transform awkward areas of your home into functional spaces, create significant opportunities for high-quality photography, and show off all the good features of a home while hiding the flaws. This means you can sell your home faster and for more money than you could without the staging since it presents your home in a high-value, attractive light.
Staging is a highly lucrative project when you consider the amount of time and money involved in a home transaction. A potential buyer doesn't want to tour your home and work hard to imagine how it might look if it were clean and well-presented. They want to be able to picture themselves moving right in and making the house their home. Home staging services help make every potential buyer more impressed with your space and, therefore, more likely to make a competitive offer.
Here are the necessary steps to approach staging successfully.
1. Get it clean
Staging a home doesn't have to be complicated. The process should start with one of the simplest everyday tasks: cleaning. A clean home is the most straightforward way to show a buyer you've taken good care of your property and kept things in shape. When preparing your home for sale, it's worthwhile to clean every home area. This includes the floors, walls, ceilings, appliances, light fixtures, door knobs, and everything in between.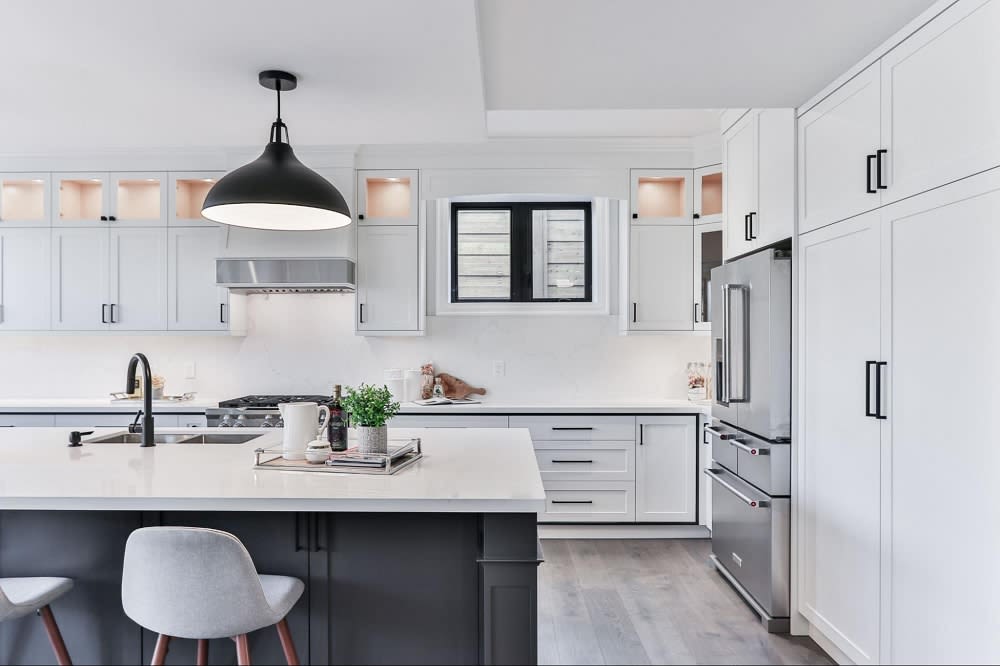 You want your kitchen and bathrooms to sparkle with cleanliness. Look at all reflective surfaces from multiple angles to be sure there aren't any smudges or stains. When attempting to sell Mountain Lakes real estate, make everything look as new as possible to help create a blank slate for your home staging services to take over.
2. Reduce the clutter
Take it a step beyond simply cleaning and cut down on the clutter in your home. Not only does clutter distract a buyer from enjoying your home's attractive features, but it also makes it seem like there is less space in your home, reducing the apparent value to potential buyers. Removing clutter in your home is a necessity before you let home buyers view it.
Keep in mind this goes beyond organizing the mail on the counter and clearing off nightstands. You should store away anything you don't use regularly, or that makes spaces feel messy, like computer or video game cords. Reduce messy hobbies and seasonal clothing. Get rid of any extra furniture which isn't adding to the space or if it makes it seem too busy.
The more open space you have in your home that is uninterrupted by clutter and random belongings, the better the experience will be for a buyer touring your home.
3. Curb appeal
The first impression that any potential buyer gets of your home is from the curb, and this matters. You want your home to stand out from all the others they've viewed, and you want them to feel interested and excited about touring the remainder of your property.
While you don't need to overhaul your entire front yard, it's a good idea to get it cleaned up. Grass should be mowed, the trees and shrubs should be trimmed, and consider putting out some blooming flowers to make the entryway more inviting.
Pressure wash the exterior of your home, porch, and sidewalk to remove any dirt and debris. Repaint anything that's faded to make your home brighter and appear newer, but make sure all the new paint coordinates with the rest of your home's appearance. Replace outdated lighting and house numbers. Consider a new mailbox. If you have a sizable porch, consider putting out a few decorations and furniture to expand the living space.
4. Keep things fresh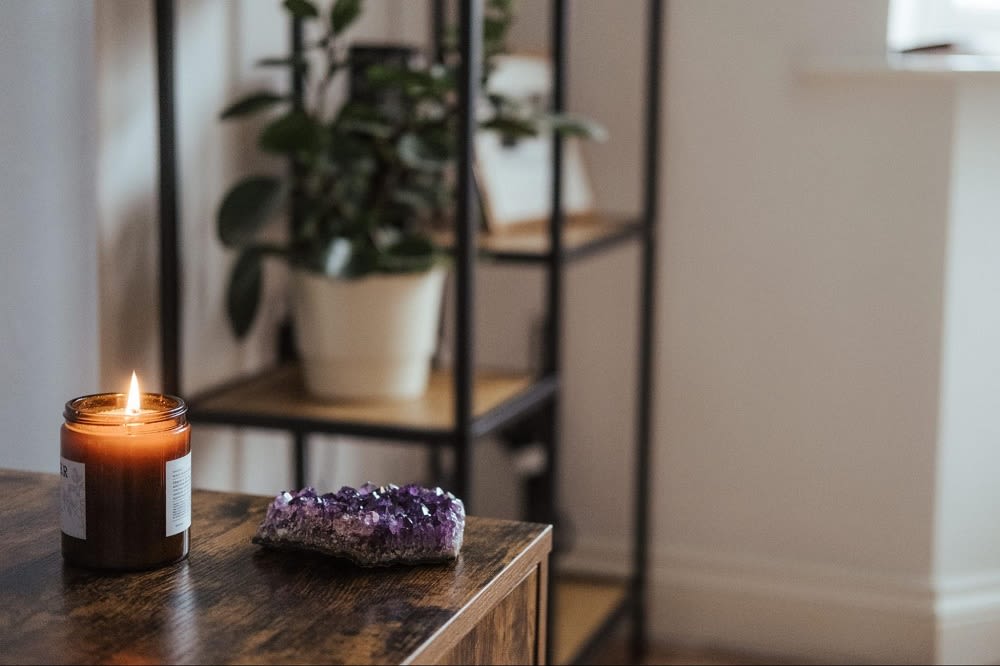 You can make your home brighter and more inviting by focusing on fresh decorations. This means adding a few potted plants and spacing them out strategically, so they don't overwhelm your house but make it more inviting.
Removing unpleasant smells from pets or fragrant dinners by using natural-scented cleaning products can make touring your home more enjoyable. Burning vanilla-scented candles or spraying a mixture of your favorite essential oil and water around the center of each room can hugely improve the experience for potential buyers.
If you want to give your kitchen a fresh, clean boost, then deodorize the sink by cutting a lemon in half and wiping the fleshy side on the metal. Also, don't forget to take out the trash before you have a potential buyer tour your home.
5. Focus on the living areas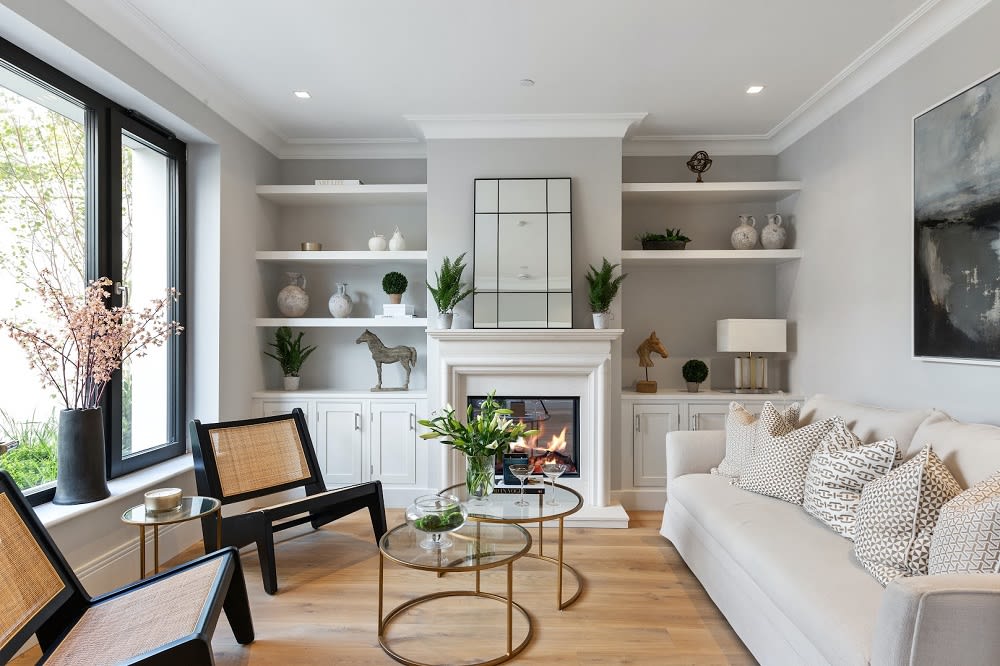 While preparing your entire home for sale, you want to focus on the areas that matter the most to buyers. This means putting most of your effort into the kitchen, bathrooms, bedrooms, and living room. You want to make sure you nail all these areas and make them as inviting as possible before you worry too much about the other home areas.
With the kitchen and bathrooms, clear off all the countertops except for a few tasteful decorative and staging items. Make sure everything is clean and even touch up paint wherever necessary. Consider updating light fixtures or hardware if they're outdated. Figure out ways you can bring in more light to make these rooms more open and feel more spacious.
For bedrooms and living spaces, focus on making them feel clean, open, and comfortable. No homebuyer wants to tour a bedroom that feels stark and stiff. Ensure the linens are complementary and look fluffy and cloud-like for sitting or sleeping. If you can stage the bedroom and living spaces in a way your potential buyers want to sit in and relax, they're more likely to write a competitive offer.
6. Consider the lighting
Take full advantage of all the natural light in your home. Open up all the curtains and blinds to allow as much light in as possible, making your home brighter and more welcoming to anyone walking through. If you have areas of your home that don't get as much light, you can consider adding a window or updating the light fixtures.
The more light you allow in your space, the easier it is for viewers to see and the more likely they are to want to move in. Light is welcoming, so always be sure your current light fixtures are updated and operational. Dust them and clear off any grime or dirt. Fix broken fixtures or burned-out bulbs. When you host open houses or private showings, ensure all the lights in the home are on, including closets, pantries, the garage, hallways, and so on.

Are you ready to sell your Mountain Lakes real estate?
Whether you're searching for Mountain Lakes NJ homes for sale or are considering entering the Mountain Lakes real estate market, please don't hesitate to reach out to The
Menard Group
for expert guidance. We can help ensure your home is fully prepared to be listed on the market, even recommending our best home staging service providers to ensure your property looks its best.